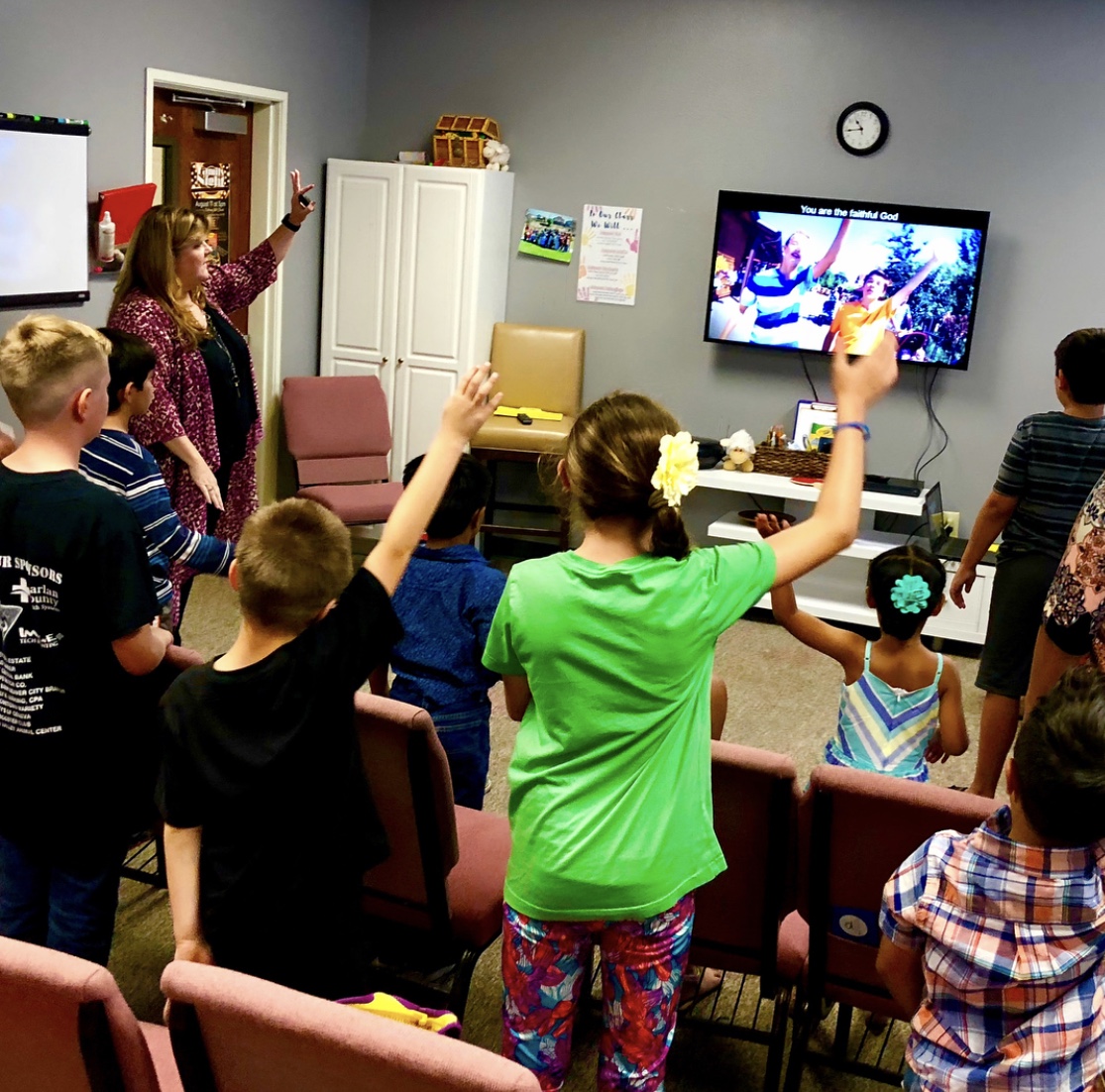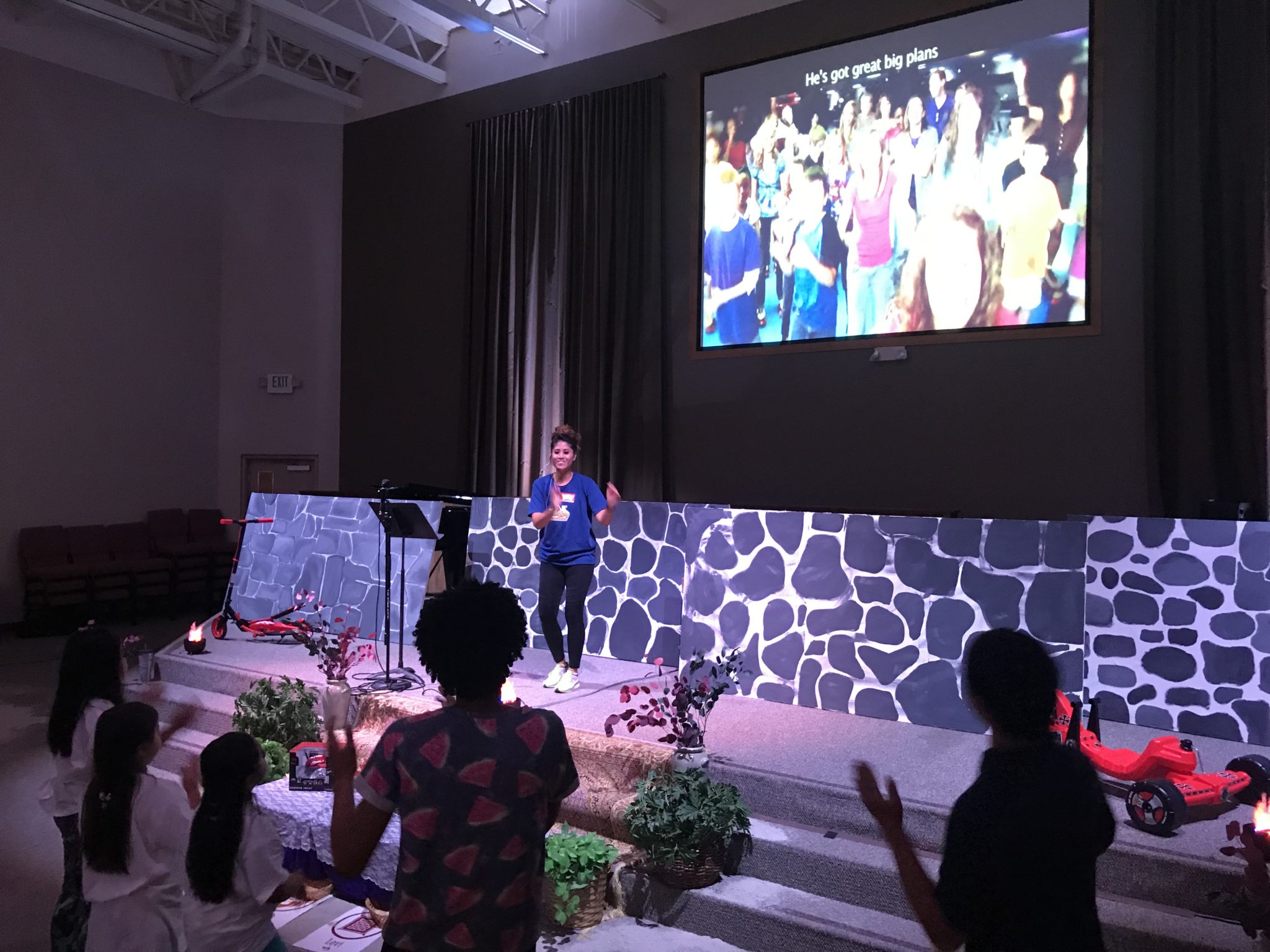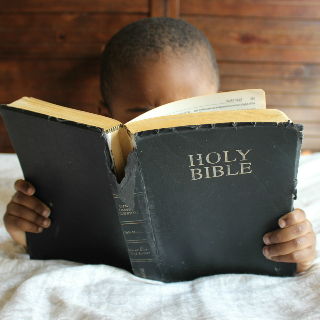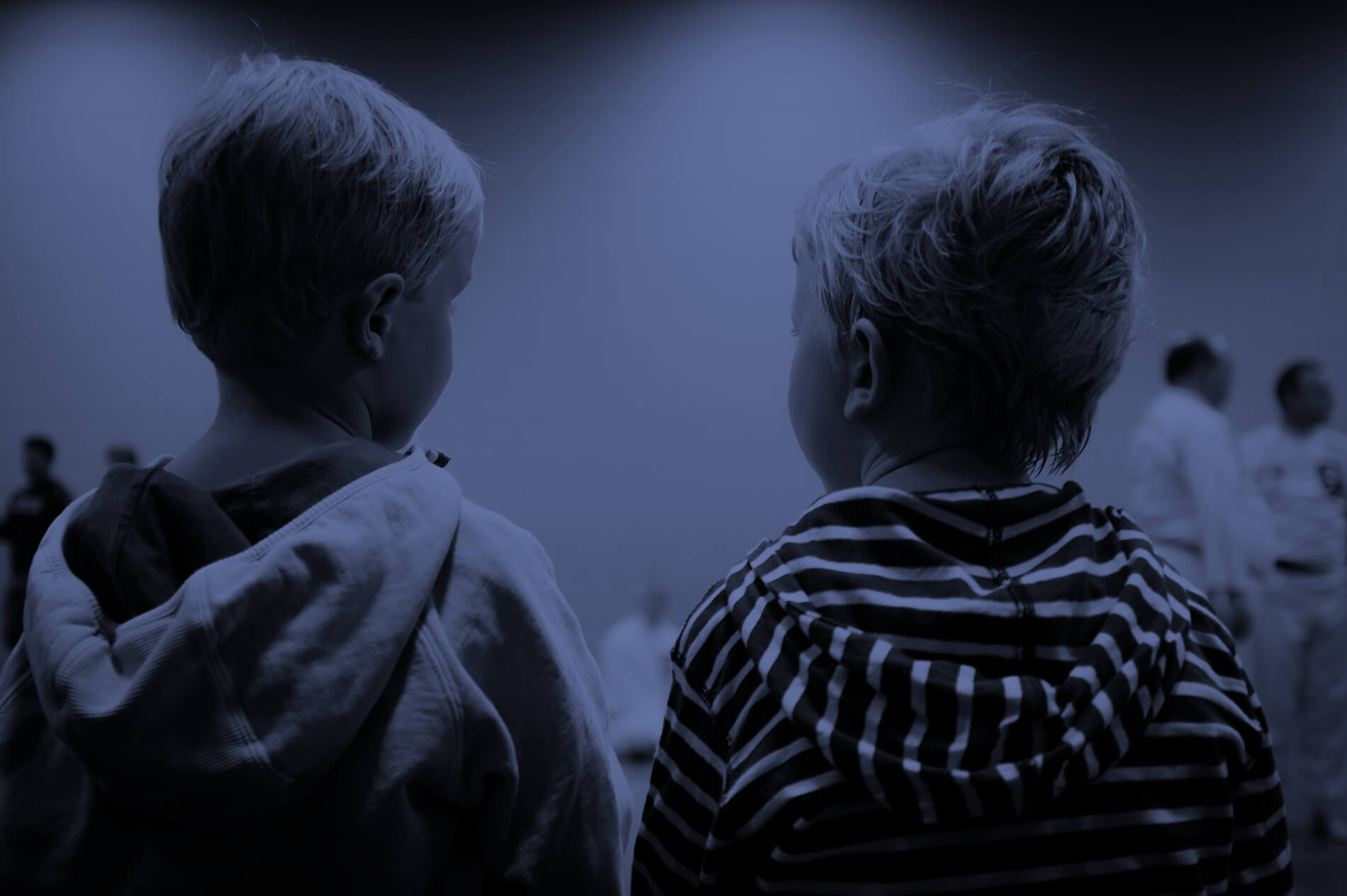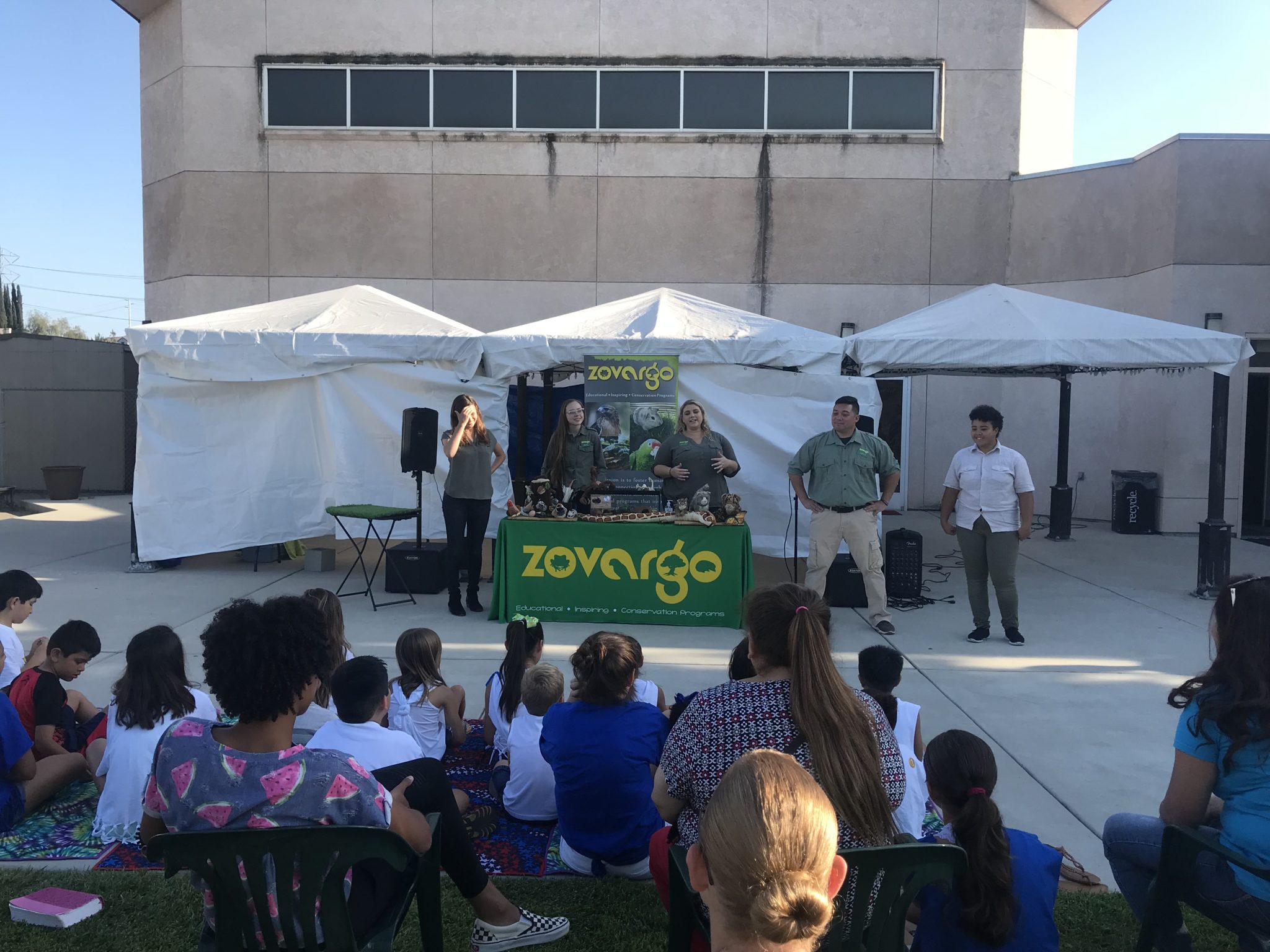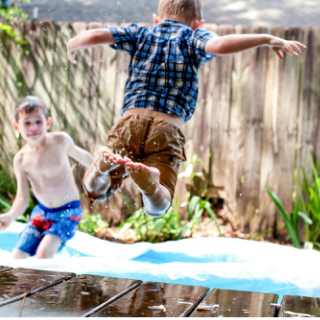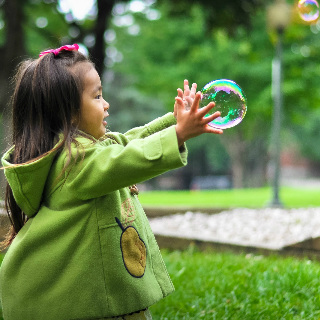 Sunday Mornings
Sunday School 9:00am (a variety of classes offered for everyone)
Jr. Church 10:30am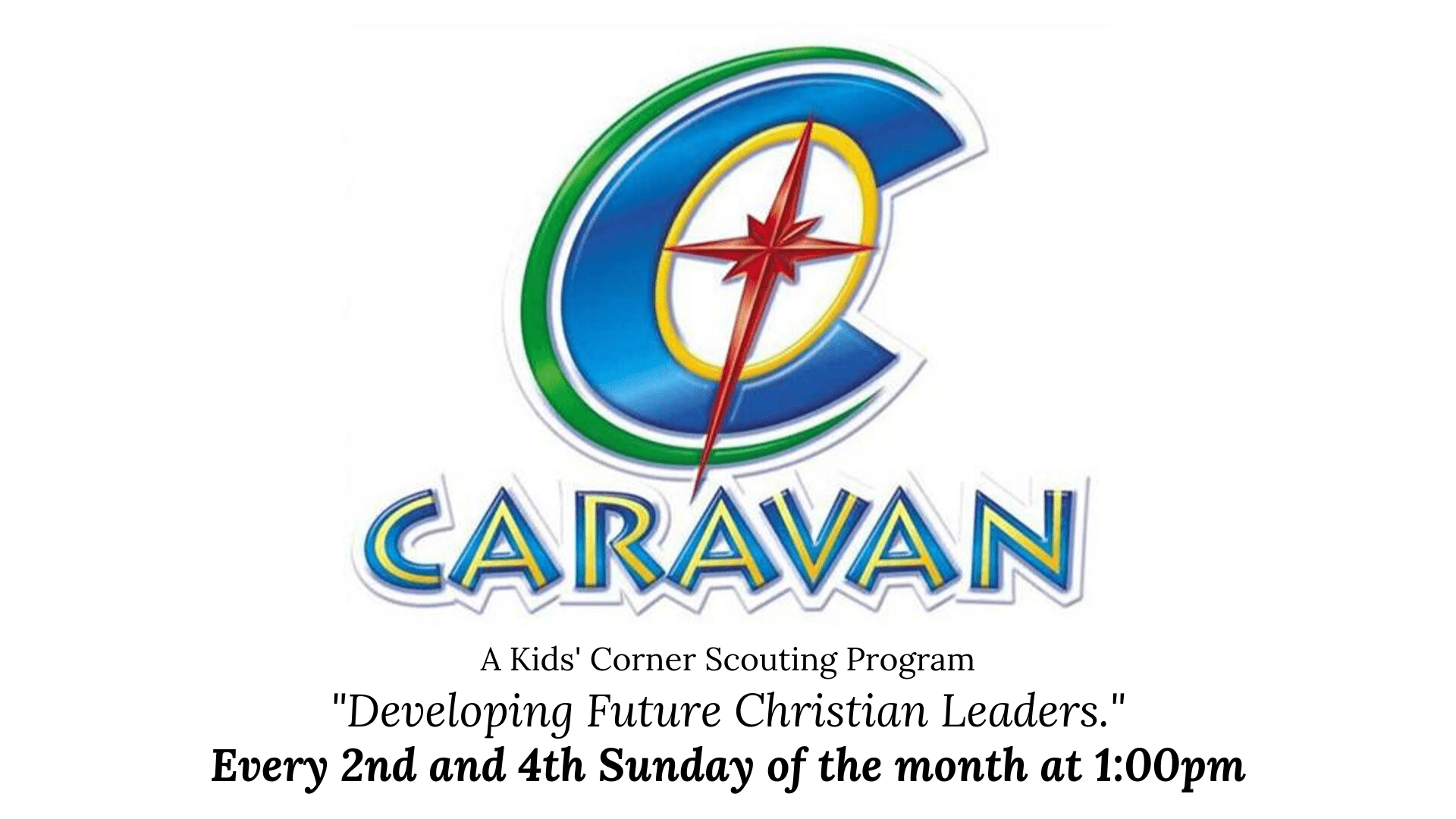 What is Caravan?
Caravan is a scouting-type program that meets the 2nd and 4th Sunday of every month during the traditional school year. Children are assigned to one of four groups – Benson Buddies (four years old – Kindergarten), Searchers (first and second graders), Explorers (third and fourth graders), or Adventurers (fifth and sixth graders).
Each group is under the direction of one or more adult leaders who are called "guides."  Badges are awarded to Caravan kids as they learn new skills and Articles of Faith (beliefs of the church of the Nazarene). Benson Buddies are awarded stickers as they learn about the world in which they live.
District Information
http://caravan.nazarene.org/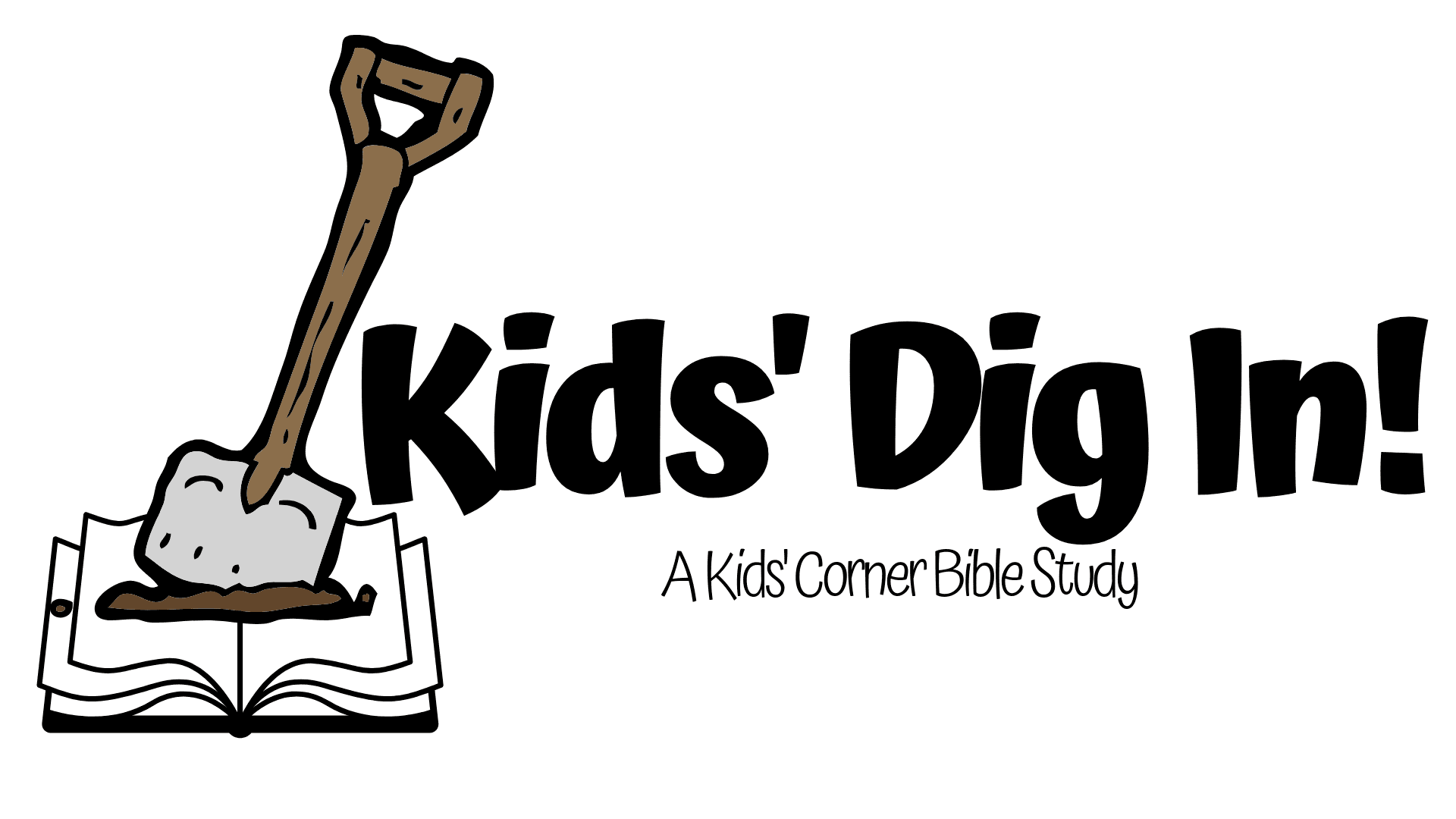 Wednesday's  6:30 pm – 8:00 pm 
What is Kid's Dig In – Bible Study ?
This year, students will be studying the book of Genesis. Through active learning, the stories will come to life as children learn and understand scripture. Students will follow Dr. Digalot and Canteen the Camel as they dig into the Word and discover Biblical truths.
Activities are specifically geared to help children immerse themselves in the ancient world, learning what life was like for Adam and Eve, Noah, Abraham, Joseph, and many others.
Each week children build their spiritual vocabulary as they incorporate Faith Words into their everyday lives. Characteristics of God are revealed in each weekly Dig Site to help children learn who God is, what He is like, and how He interacts with people.
For more information on all Kids' Corner Activities, please contact 
Pastor April Kelly at aprilk@phnaz.com or 619.656.3697.  
Palm Sunday!!
Rehearsals start February 2nd, 2020! 10:30am – 11:45am
For more information, please contact
Pastor April &/or Pastor Andrea at 619.656.3697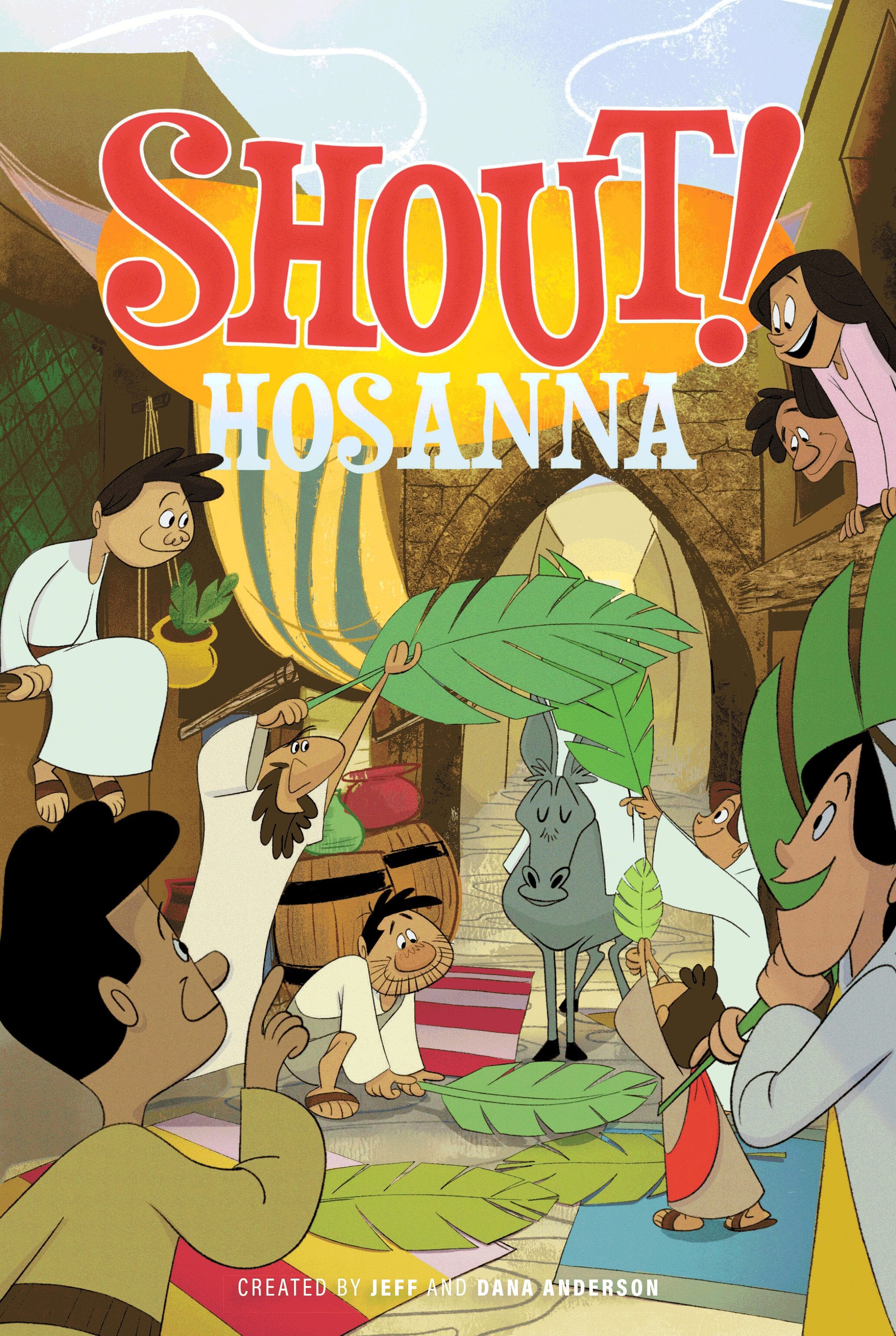 Three unsuspecting friends find themselves in the middle of an Easter Flash Mob! But when they start asking what the
celebration is all about, they soon discover that the Easter story is much more meaningful than they could ever imagine.
Shout! Hosanna is the brand-new, 25-minute Easter musical from Jeff and Dana Anderson that focuses on the whole Easter
story, from Palm Sunday to the Resurrection! Discover a deeper understanding of the need for salvation, and encounter the
beauty of worshipping Jesus with timeless worship songs like Hosanna (Praise Is Rising), Is He Worthy?, and Shout Hosanna.
Wednesday SErvices
7:00 PM - 8:00PM
Sunday Services
10:30 AM - 11:30 AM
Address
1227 Eastlake Parkway Chula Vista, Ca 91915